Stéphane Derenoncourt
This man of character, his skin tanned like leather by the great outdoors, forged ahead towards empirical learning to gain all the knowledge he now possesses. He has worked, observed, tasted and discovered vines and wines thanks to his wide-ranging experience in diverse appellations. "Terroirs" and tradition are concepts that fascinate him. He draws his inspiration from the Burgundian model of wine-making, bases his ideas on minerality and acidity to develop his own more intuitive and less systematic working methods. Wine is an encounter; it speaks of the men and women who make it.
His approach is full of common sense, with great respect for a manual profession where every detail is clearly understood and taste is used for making key decisions. He produces wines he loves to drink and share.
In 1999, Stéphane and his wife Christine purchase a property named Domaine de l'A in the Côtes de Castillon appellation. At the same time, he begins to set up "Vignerons Consultants", a business that expands rapidly thanks to the success of the wines for which he provides his consultancy services. They are not Derenoncourt wines; each on has its own identity.
These days, Derenoncourt Consultants is primarily about team work. Young oenologists recruited freh out of university will discover vine work and develop this business in the regions of Bordeaux, the Thône, Provence, the Loire, the Lot, the South West, Languedoc, Roussillon and Burgundy, as well as in many other countries around the world, by proposing an approach to wine where every living element is taken into account and where every detail is closely linked.
---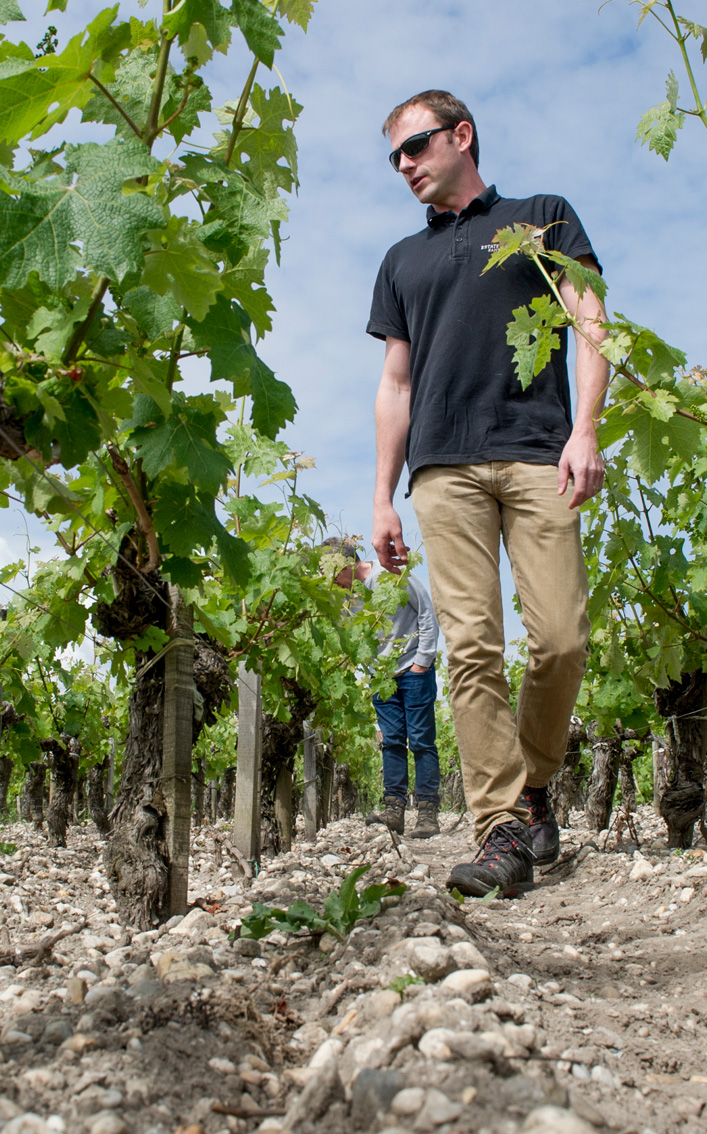 Julien Lavenu
Born in 1978 in Normandy, Julien develops an interest for wine tasting at a young age and as a teenager travels to France's leading wine regions, such as Alsace, Burgundy and the Gironde.
After completing his studies in chemistry, he decides to enrol at the Faculty of Oenology in Bordeaux to discover even more about the world of wine, whilst keeping his very logical way of reasoning.
From 1999 onwards, Stéphane Derenoncourt introduces him to a more subjective way of thinking, based on an overall model where sensitivity and a creative mind are highlighted. The practical knowledge he acquires then enable him to fully comprehend the historically long-established wine estates that receive consultancy service.
Year after year, his freedom to fly solo continues to grow through new projects, whether they are in Bordeaux working with Great Classified Growths, in the Rhone Valley or in Tuscany, where he has worked as a consultant since 2002.
Revealing the qualities of a soil type as yet uncultivated, discovering how other grape varieties perform, how they adapt to their environment and developing experiences through different cultures, climates and terroirs, all these new adventures boost Julien. His expertise of modern processes and his perception as a vine grower enable him to assist his partners to succeed in making authentic wine that possess unique characteristics.

He has been an associate at Derenoncourt Consultants since 2010.
---
Simon Blanchard
Born in 1976 in the Deux-Sèvres region, to the south of Anjou, Simon Blanchard begins his academic studies in biology at La Rochelle University. He hesitates for a short while, but encouraged by his father, a chef by profession, wine becomes Simon's leading passion.
For this reason, he chooses the Faculty of Oenology in Bordeaux to study for his qualification as an oenologist in 2000. Once he passes this degree, he oversees wine-making at various estates in the appellations of Pessac-Léognan, Bordeaux Supérieur, as well as the Haut-Médoc.
As Julien Lavenu is a friend of his, he has the opportunity to meet Stéphane Derenoncourt on several occasions, at dinners and tastings. Good vibes pass between them, so Simon joins part of the team already established in 2004. Working alongside Stéphane Derenoncourt, he develops a new outlook on viticulture, which is worthy and full of common sense
His passion for wine and the people who produce it enables him to travel the world. From the searing heat of Spain, to the quiet, rural tranquillity of the Anjou region, without forgetting the limestone plateaus of Quercy, he devotes his time to overseeing wine-making elsewhere in Europe too, in Austria, as well as beyond the EU in Ukraine. He encounters terroirs and working methods that are totally different, but all of them represent a real challenge: making a wine that is unique, one that reveals the particular characteristics of a certain place.
In 2010, he becomes an associate of Derenoncourt Consultants and realises the full extent of this new challenge.
---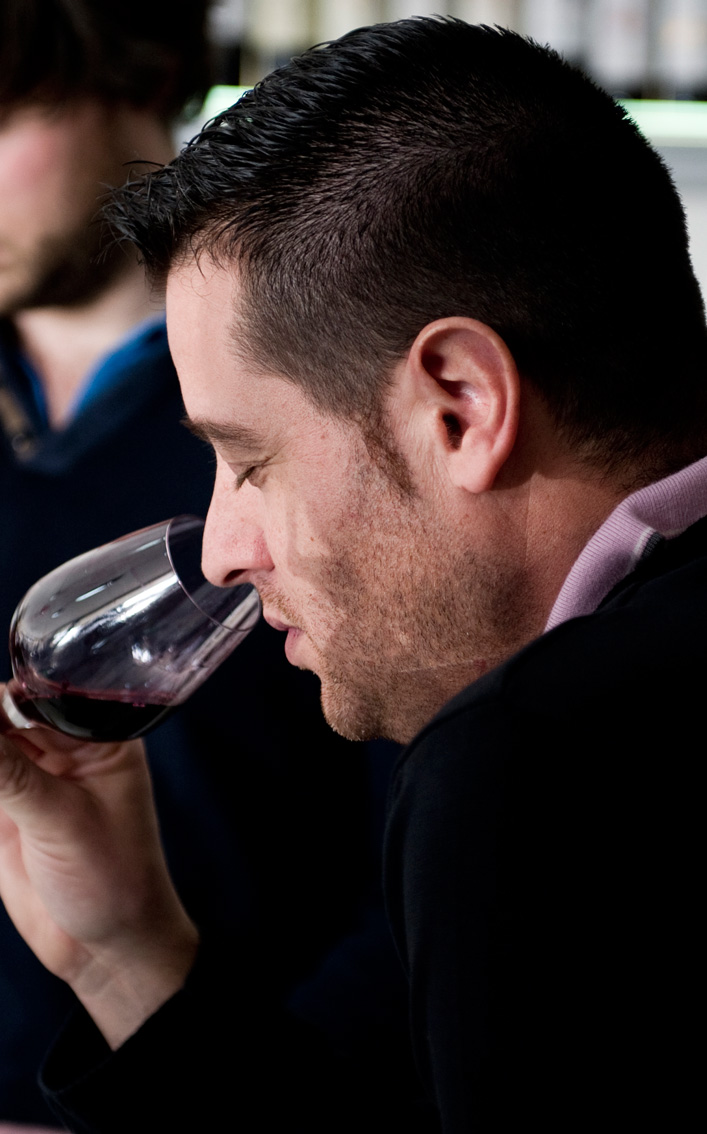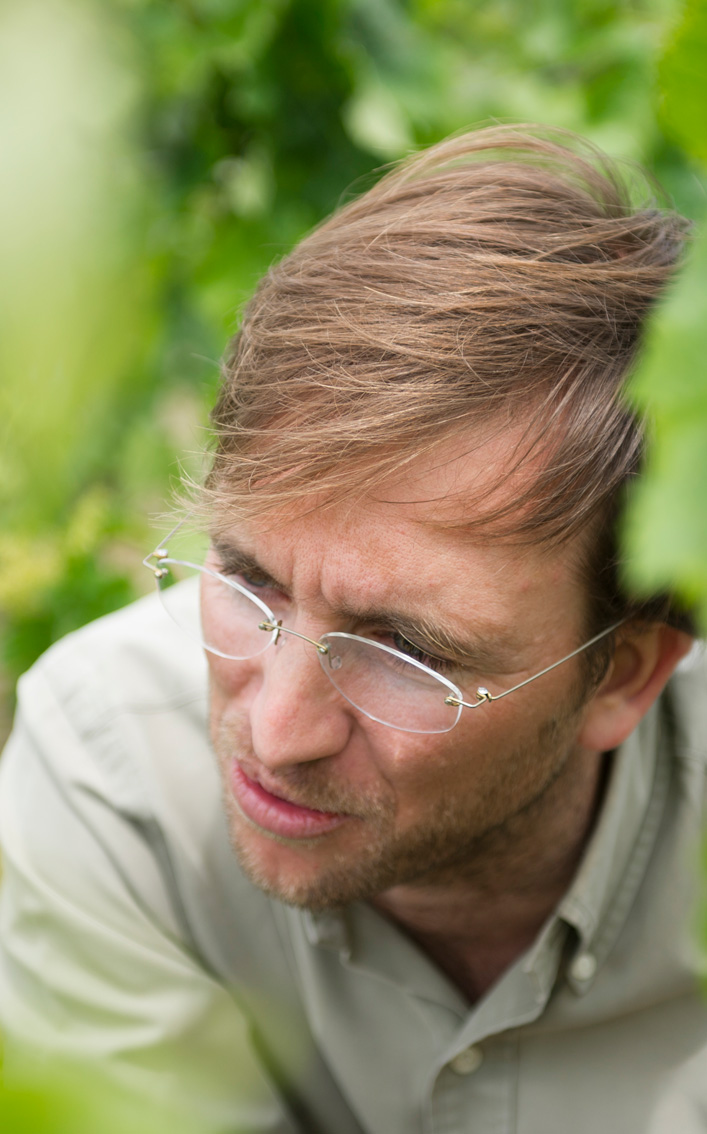 Frédéric Massie
He was born in 1977 in the Aquitaine region and is passionate about the South West, its inhabitants and its terroirs. A first work experience abroad in the Rioja region of Spain decides Frédéric's vocation for wine-making. He finishes his studies a few years later by a degree in oenology at the Faculty of Oenology in Bordeaux and an internship at Lafite-Rothschild.
He follows this by taking a specialised course entitled "Wine estate management" at the ENITA (French School of Agronomic Sciences). Then comes a decisive encounter with Stéphane Derenoncourt. There is instantly a good feeling between these two men. For three years, working in close collaboration with Stéphane, first at Domaine de l'A and then monitoring certain properties for creating a brand wine, Frédéric gains experience out in the vineyards, (alongside Stéphane, he learns to sense terroirs that can be improved by simply implementing a certain kind of know-how).
In 2004, he becomes fully part of the consultancy organisation. So, from Saint-Emilion to the Languedoc, including the Médoc, Graves, Fronsac or Entre deux Mers, he applies the principles that establish the renown of Vignerons Consultants: observation aimed to understand the characteristics that each vineyard plot will be able to express in the wines. In 2008, he begins a fascinating experience in Turkey, seeking out indigenous grape varieties that have existed over centuries in this place named Anatolia, where wine's origins are found. He looks for unusual blends highlighting the specific characteristics of each grape variety. Far removed from systems, classifications and Bordeaux traditions, Frédéric Massie and Stéphane Derenoncourt create a range of wines that reveal the terroirs of the Aegean region and the Cappadocia.
In 2010 he became an associate of Derenoncourt Consultants.
---