Derenoncourt Distribution Since its creation, Derenoncourt Consultants has developed a nature-based approach to wine, having implemented carefully adapted farming practices that respect the natural balances within the environment. Bringing out optimal terroir expression in a wine and partnering vignerons in their search to make authentic, individual and contemporary wines have formed the cornerstone of the Derenoncourt Consultants approach over the last twenty years.
Environmental concerns and consumer demand for quality and identity in products have led us to developing with our clients partnerships that promote functional and balanced biotopes. Derenoncourt Environnement, a natural offshoot reflecting the values the consultancy promotes in the field, offers clients support in phyto-sanitary management alongside help in organic and bio-dynamic conversion via an approach that is inextricably linked with ecosystems and biodiversity.

It is within this demanding, constantly-evolving context of quality, in which we are ever-eager to maintain a transversal view of the complex vigneron profession, that we have developed our missions around the wine sector's primary concerns.
The first meeting between Stéphane Derenoncourt and Laurent Dufau was a decisive one. Their careful attention to detail, sensitivity, expertise and shared understanding of the new challenges, combined to produce a powerful synergy. The perceptiveness of these two men with atypical journeys and personalities together with a profound knowledge of terroirs on the one hand and of distribution networks on the other, have paved the way for an innovative perspective on the distribution system.

Offering customised, sensitive and bold distribution solutions, in order to partner vignerons in their new challenges, is thus the objective of the new Derenoncourt Distribution hub.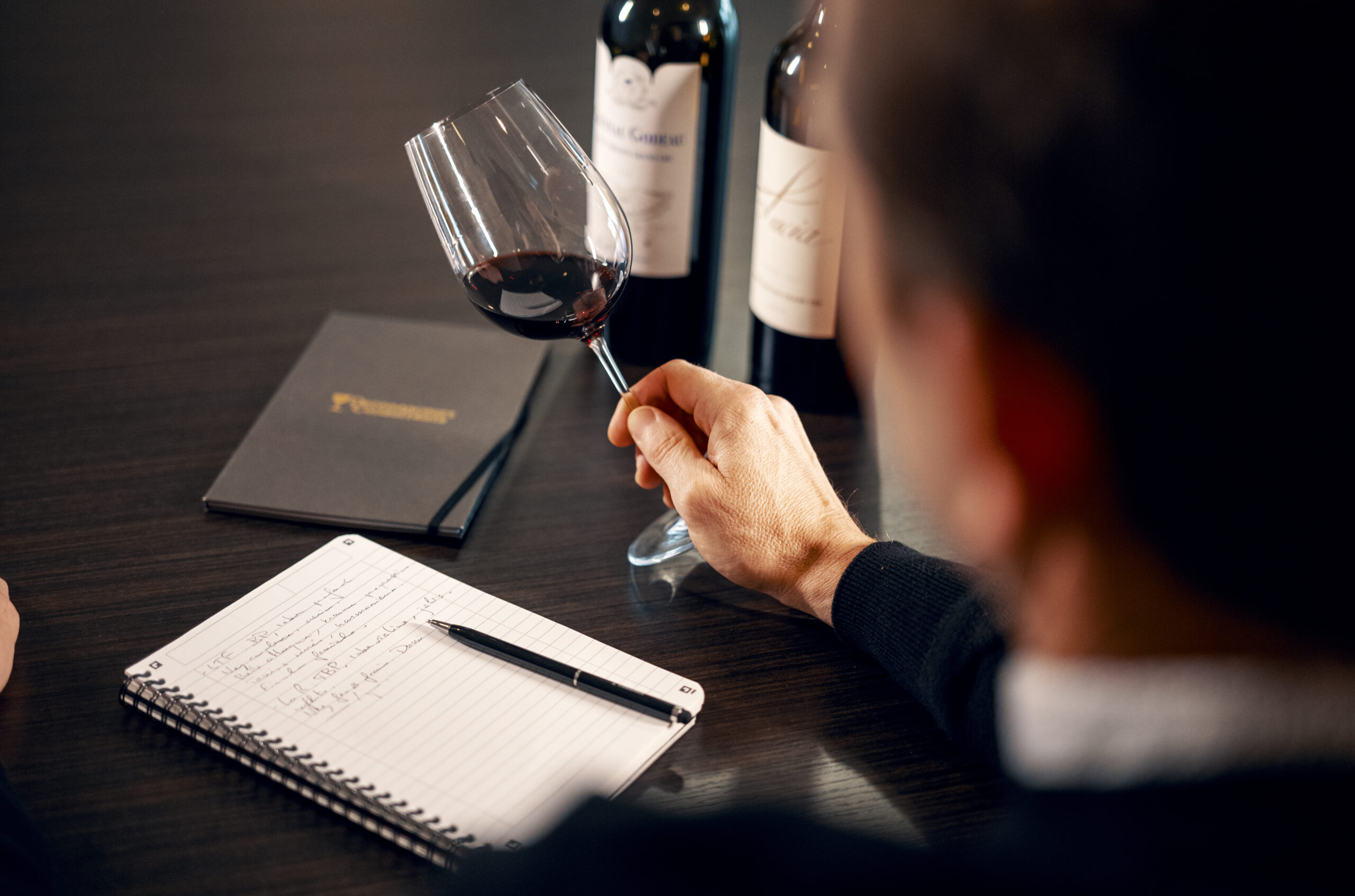 Assessment
Derenoncourt Distribution firstly examines all the elements that made up the existing distribution strategy, so as to make an overall assessment.
Method:
Performance of the existing range (Price positioning, Promotion and communication, Distribution, Brand identity)




Analysis of economic potential

Global summary: SWOT analysis

Areas to improve and develop
Support
Based on the identified areas for improvement and development, Derenoncourt Distribution puts forward, in close collaboration with the wine estate, a strategic development plan together with support in its setting up and in the establishing of commercial relations, negotiations and finally launching of the wines on the market place.
Market environment

Recommendations

Implementation