Derenoncourt Consultants team
A passionate team.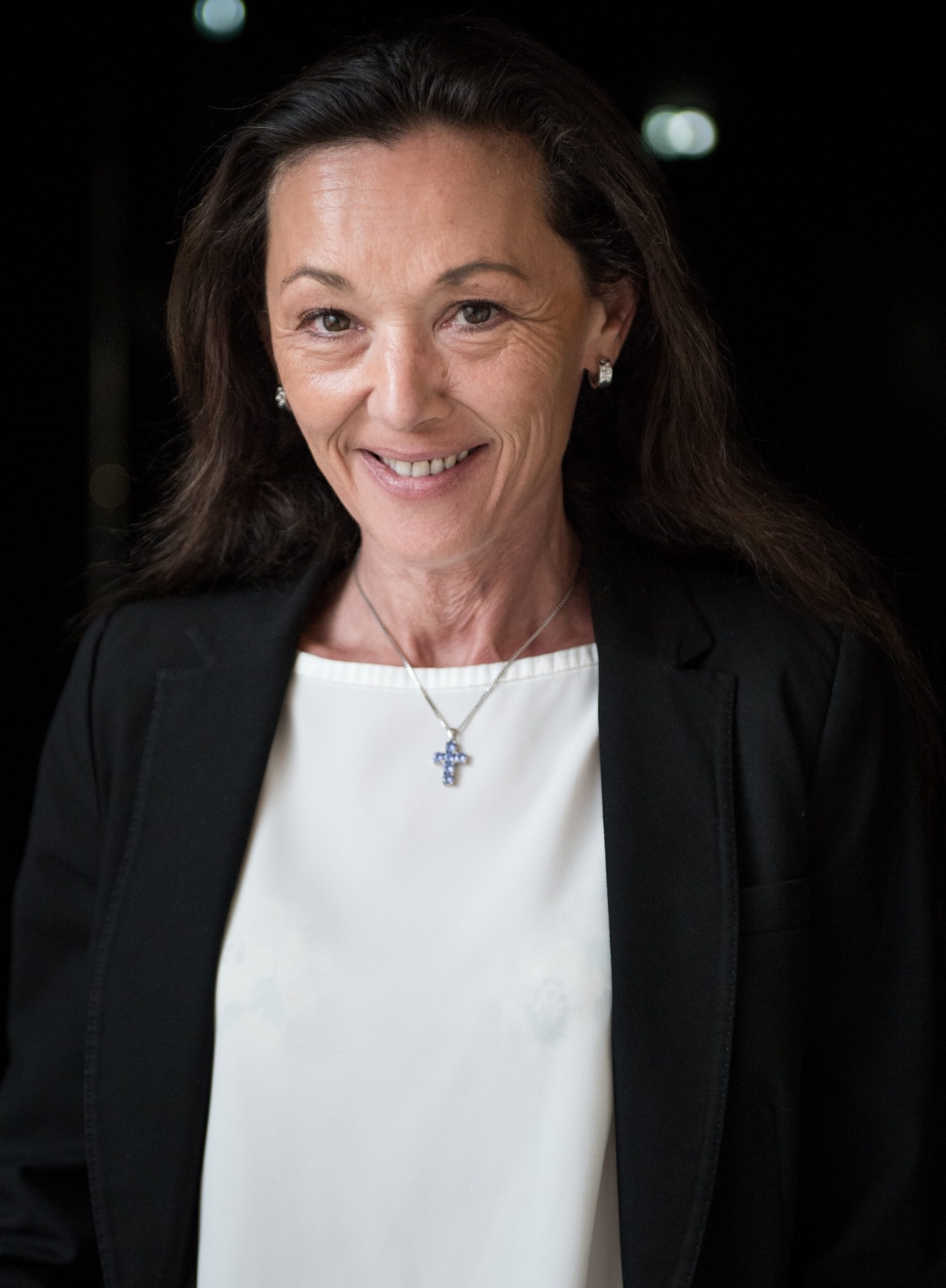 Passionate and sensitive
Born in the Nièvre region of France, Christine grew up in Libourne surrounded by the most prestigious vineyards. And yet, wine wasn't part of her world. It was a profession that she would discover later, at the age of 25, and immediately fall in love with. She entered into a world, she says, that was fascinating, complex and reassuring, which brought together the things she was fond of: the land, plants, aromas and tastes.
Making wine then became the next logical step for her, and she instantly made it her aim. It was just a question of learning, feeling and experiencing. As she set out on her journey, she encountered great wine figures, one of whom was Stéphane, with whom she created Domaine de l'A in 1999. Alongside him, she took an active part in the revival of this vineyard, closely monitoring the estate on a daily basis, both in the vines and the cellars. Her keen sense of observation and capacity to listen provide important strategic support for the team.
Derenoncourt Consultants, says Christine, has succeeded in defining a true wine philosophy expressed by a highlycompetent technical team, and this is what makes it special.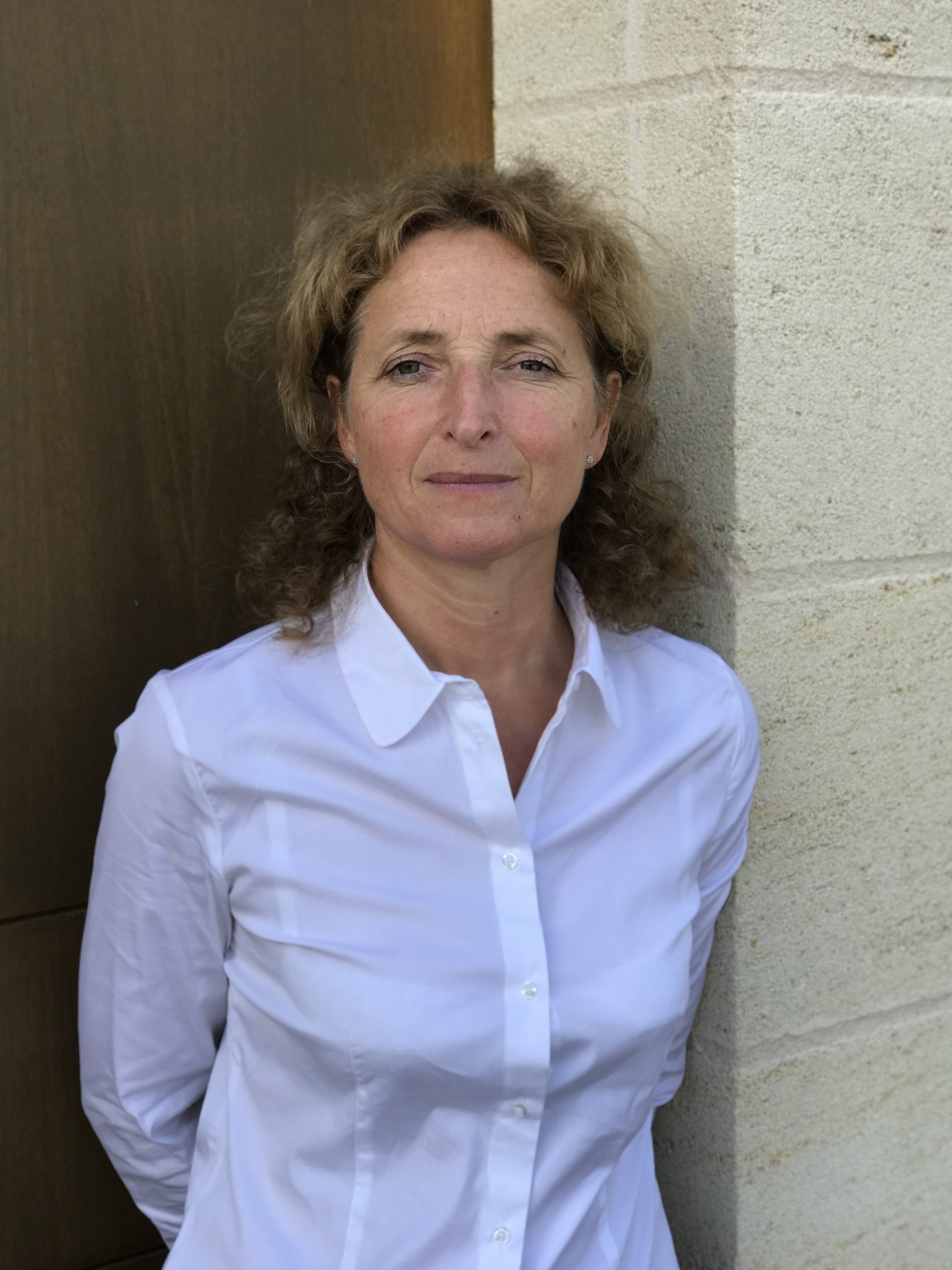 Françoise Demare

Administration and Finance Manager
Positive and meticulous
Born in Quimper in Brittany, Françoise is a Bretonne through and through. Having graduated in English and with a diploma in assistant management, Françoise took the plunge in the job market working as marketing and sales assistant at two companies.
Then, in 1999, her husband was relocated to Bordeaux, and Françoise followed him. Her excellent English enabled her to further her studies in assistant management, this time for the wine sector. She met Stéphane and Christine in 2005 through a mutual contact, and from that moment the adventure began.
Extremely versatile, Françoise works meticulously and with an elegant discretion in the running of the administrative and financial side of Derenoncourt Consultants.

Her readiness to respond promptly and her past and present knowledge of the team have made her a pillar of the company.

She's a keen fan of Loire Valley white wines and also of wines made with the Greek grape Assyrtiko.

And she often treats the office to her very home-made Breton pancakes! Françoise is based at the Sainte Colombe offices.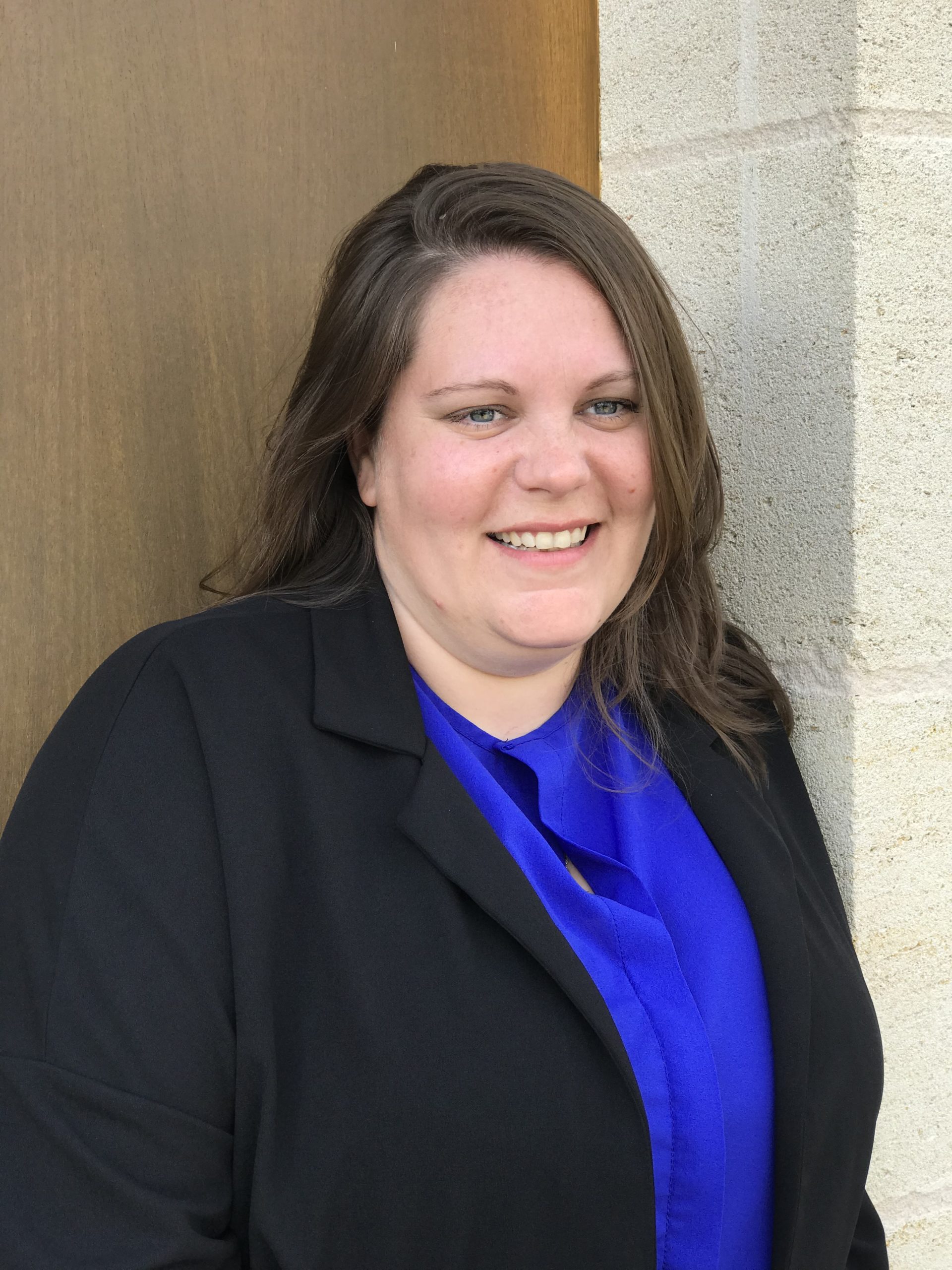 Céline Veyssiere
Accountant
Persevering and spontaneous
Originating from Saint-Emilion, Céline has a BTS diploma in management accounting and has looked
after the Derenoncourt Consultants books since 2009.
A self-starter and versatile, she appreciates the diversity of client profiles and the different accounts
she is in charge of. Big-hearted and a keen follower of music, she is also a fan of rugby and horseriding.
She loves to travel (without her calculator) and tries to get to know as much of the world as she can.
Always ready to lend an ear to the members of the team, which she describes as multi-faceted and
dynamic, she works her way rigorously and painstakingly through the different periods of the tax year.
Fond of fine-dining, Céline's favourite food and wine pairing is lemon meringue tart with a lateharvested Riesling.
She is based at the Sainte Colombe offices.
Laëtitia Pénote
Management assistant
Flexible and gentle
With a BTS diploma in international commerce and having followed a training course in wine marketing, Laetitia particularly enjoys the refined nature of the products that the wine sector offers.
Following a first professional experience as export management assistant at a well-known vineyard in the Entre Deux Mers appellation, Laetitia changed paths and happily took up the offer of joining the team at Derenoncourt Consultants.
Offering solid logistical support in the organisation of the team's travelling, she deals with any last minute changes calmly and smoothly. With her enthusiasm, Laetitia reinforces the company's dynamic and innovative image.
Gentle and generous in nature, she likes to find out more about the vast world of wine and is very fond of Champagne and traditional cuisine.

She works alongside Françoise in the Sainte Colombe offices.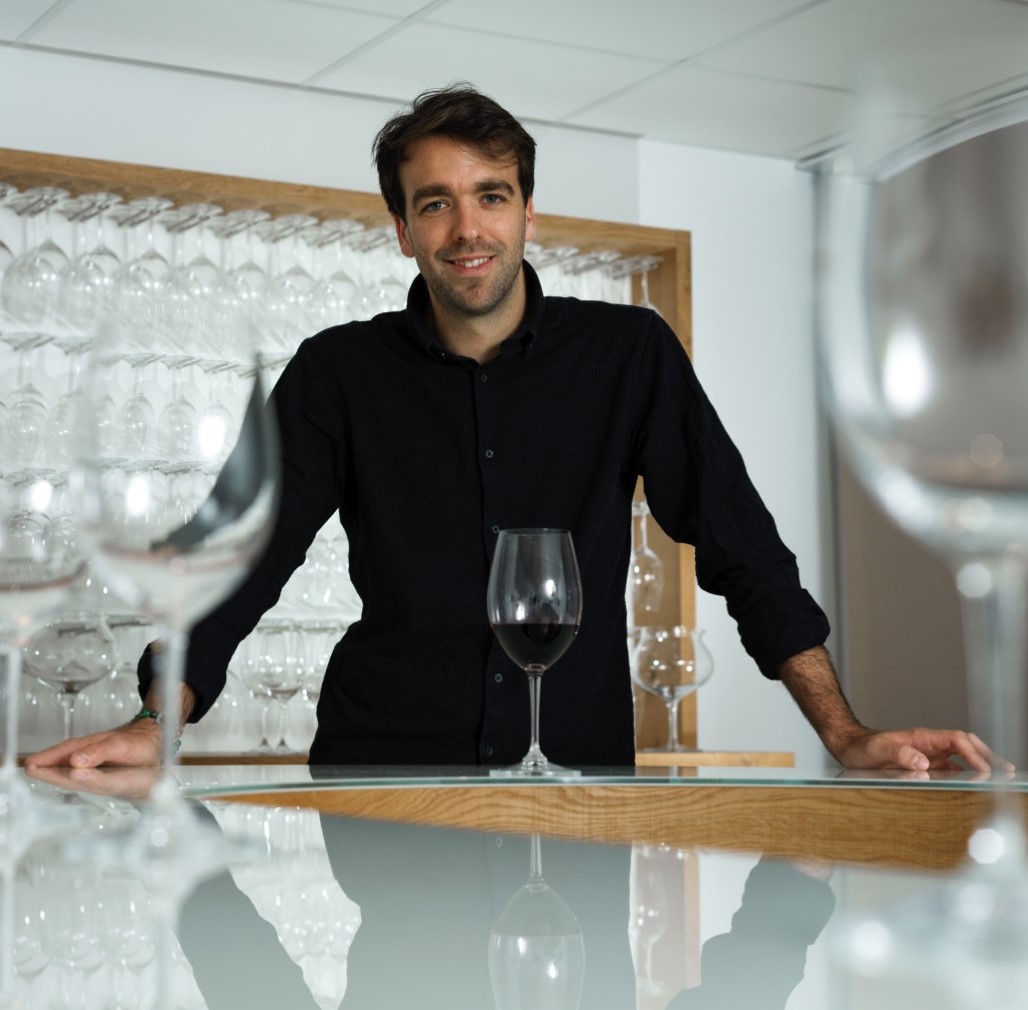 Léo Baillet
Technical consultant
Ever curious and receptive
Originating from Sainte Croix du Mont in Gironde, Léo is a qualified viti-vini engineer and oenologist and has been a member of the Derenoncourt Consultants team since 2015.
Ever curious by nature and reserved, he particularly enjoys discovering new wine regions through his job, following training ourses that offer different experiences of places, and taking part in the constant exchange of views
expressed among the team.
He believes that the strength of Derenoncourt Consultants lies in its ability to make global assessments and to ensure a necessary sense of perspective for the wine estates' technical personnel.
After football training or a spot of surfing, Léo likes to relax with a good meal, such as roast chicken washed down with a glass of Barsac.
He is especially fond of wines made with the Gamay grape with its spicy terroir expression, and in his job he enjoys adapting to the various different ways of vinifying and ageing wines.
He advises wine estates in the Médoc, the Graves region, Lussac Saint-Emilion, Bergerac, Gaillac and in Burgundy.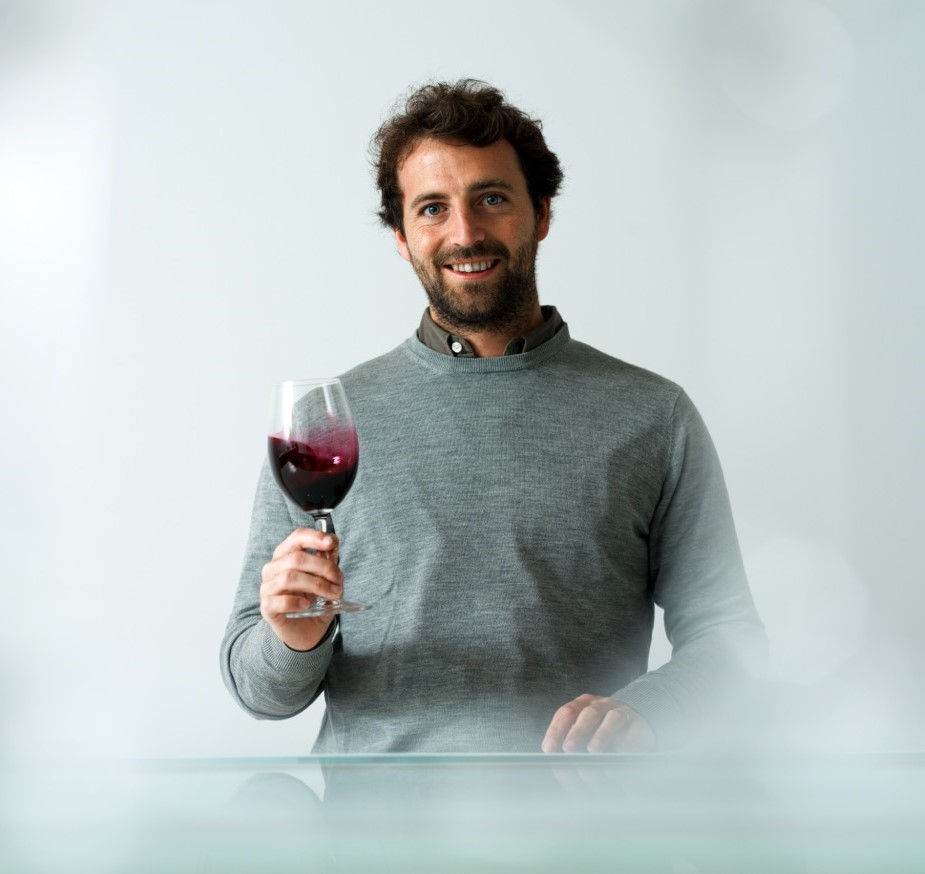 Benjamin Massie
Technical consultant 
Team-player and very good-humoured
The latest recruit in the technical team, Benjamin is a Bordelais born and bred and graduated in Biochemistry-Biology and in Oenology at Bordeaux University. Full of the joys of life, Benjamin joined the Derenoncourt Consultants team after doing a winemaking stint in Australia and being an intern at Domaine de l'A.
What he really loves about his new job as a consultant is the diversity in the estates he works with and being able to adapt technical solutions to each estate. He is a terrific team-player,
has a particular fondness for the Cabernet Franc variety, as well as for the Bordeaux wine region, because of the diversity of expression in its wines.
After a day spent fishing or a weekend sailing, Benjamin likes nothing more than to cook. His favourite food and wine pairing is fried cuttlefish with
Espelette chili peppers together with a Loire Valley Cabernet Franc. He advises wine estates on Bordeaux's right and left banks, and also in Provence, Portugal and Morocco.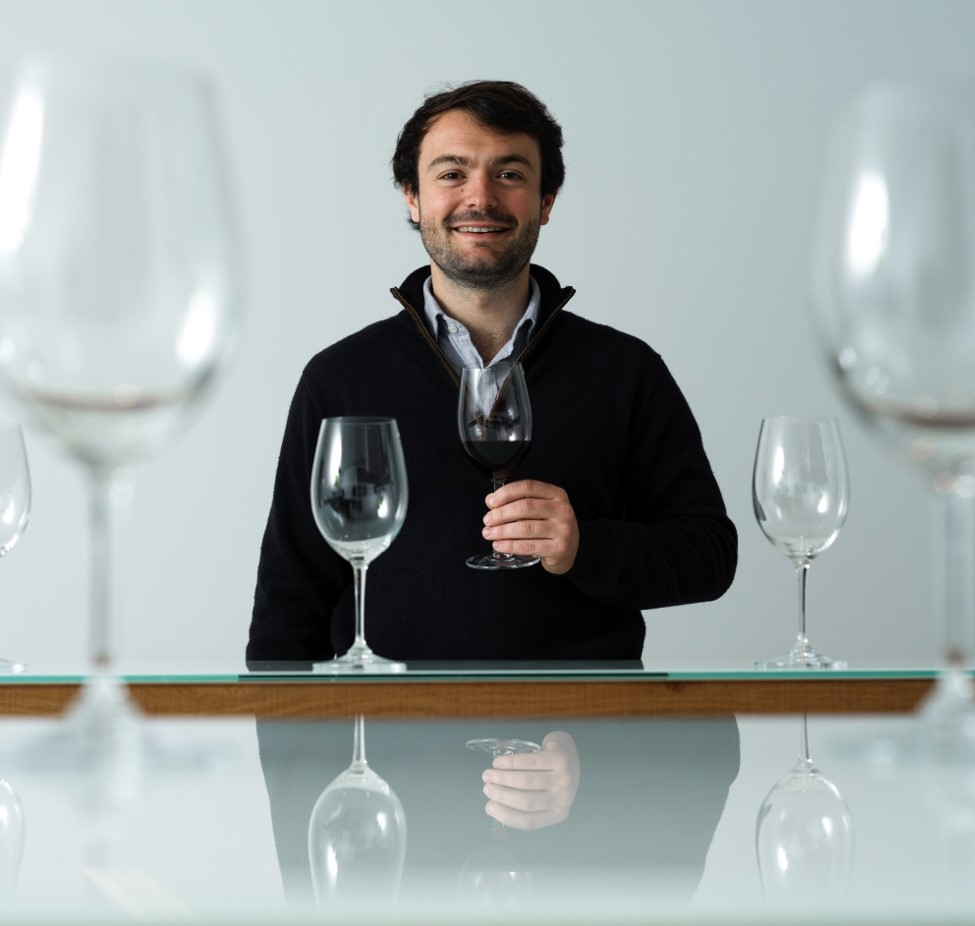 Loïc Biais
Technical consultant
Dynamic and pragmatic
Born in Bordeaux, Loïc is a pure product of the Bordeaux terroir. He has a degree in agricultural engineering and oenology and joined Derenoncourt Consultants in 2021 after a few experiences in California and Bordeaux.
Dynamic and pragmatic, he likes to propose solutions tailored to the estates he works with, and enjoys being involved in the overall vision of the properties and following the entire cycle, from vine to bottle.
According to Loïc, the strength of Derenoncourt Consultants lies in its vision and philosophy. The consultants work first in the vineyard and then in the cellar, taking the quality of the soil as their starting point.
He has a weakness for Cabernet Sauvignon and Bordeaux is his favourite wine region for its diversity of terroirs and for the overall quality of its wines.
After a game of field hockey, Loïc enjoys a freshly-caught sea bass with a white Pessac-Léognan.
He advises estates in Bordeaux, Cahors, Turkey, Romania and Belgium.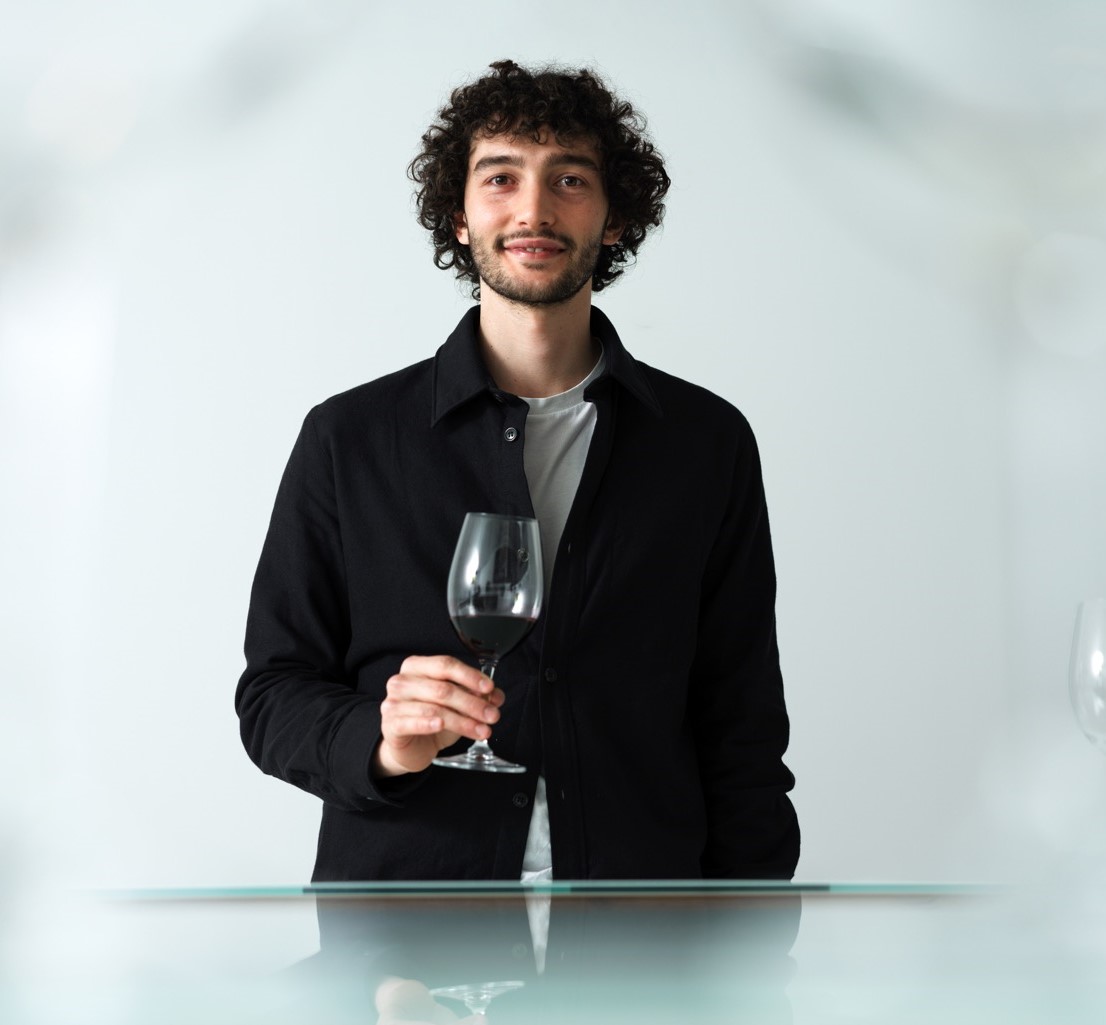 Yari Cordioli
Technical consultant 
Solar and motivated
Italian by birth, Yari studied at the University of Viticulture in Florence.
He joined the Derenoncourt Consultants team first as a trainee after two successive periods of harvesting and vinification at Tenuta Argentiera and Château Pavie Macquin, and then definitively as a consultant at the beginning of 2023.
Sunny and motivated, he enjoys the contact with people, discovering and learning to respect each vineyard, each plot of vines and their stories. His favourite part of his job as a consultant is expressing the link between the vine and its terroir through tasting.
His favourite grape variety is Nebbiolo, and his favourite wine-growing regions are Chianti and Langhe, for the fullness of their landscapes. His favourite food and wine pairing is an Etna Rosso with risotto.
He works on estates in Bordeaux, Agen, Languedoc, the Cucugnan Valley and, of course, Italy.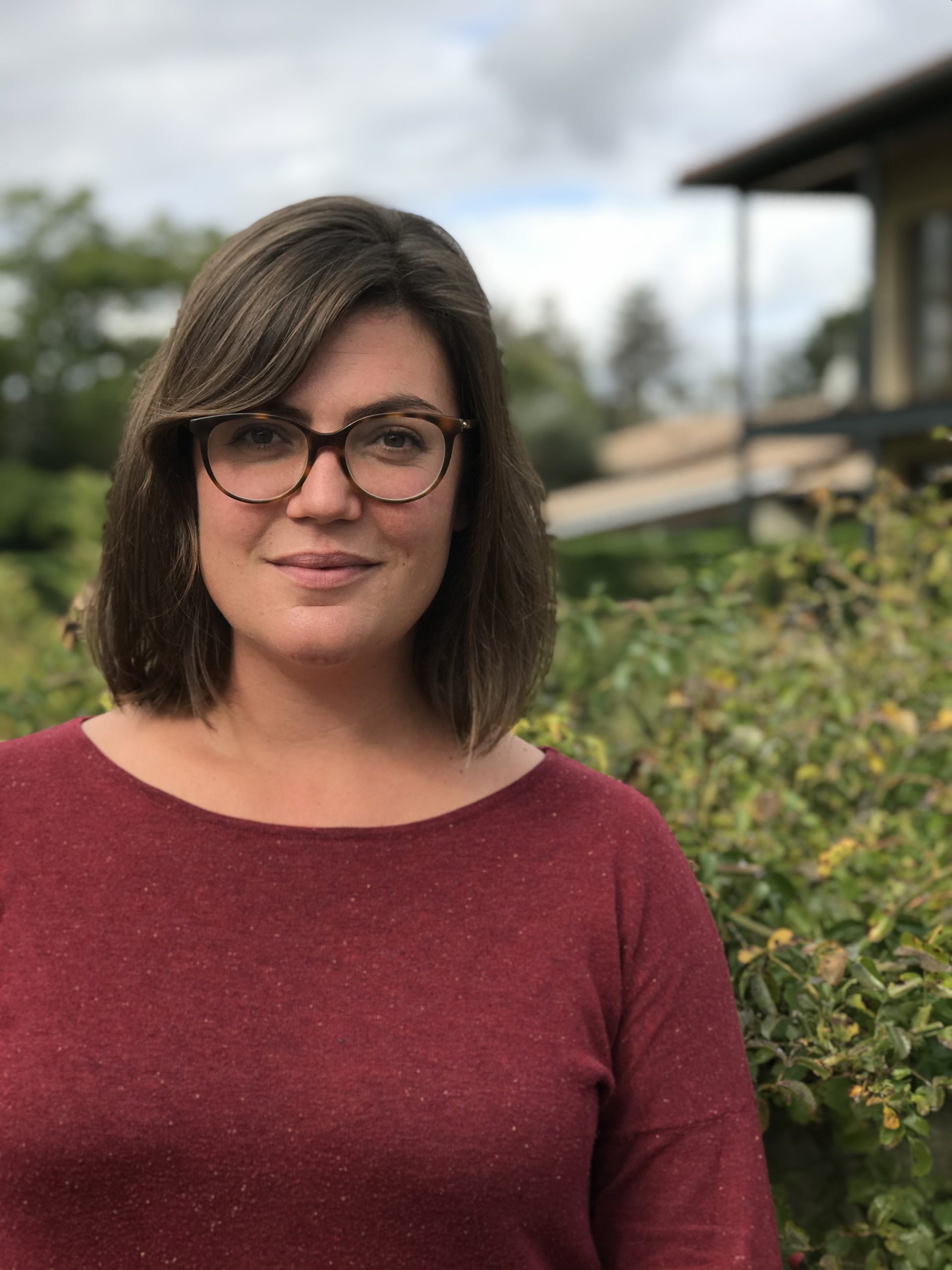 Pauline Lagarde
Derenoncourt Environmental Consultant
Dynamic and open-minded
This agronomic engineer from the Landes region south of Bordeaux cut her teeth in the Rhône Valley before returning to the Bordeaux region in 2012.
She works with very different vineyards on missions relating to phyto-sanitary protection and vineyard fertilisation. With an acute understanding of clean farming and bio-dynamic practices, she joined the team in 2016 to offer advice to wine estates on phyto-sanitary protection.
Her open-mindedness and passion are key traits in performing her job, and in 2020 she ran the Derenoncourt Environnement project, a challenge she rose to with enormous enthusiasm.
Pauline is particularly fond of the Sancerre region with its vertiginous slopes and its mosaic of terroirs.
Her favourite food and wine pairing is Chablis with young Beaufort cheese. She works in the Bordeaux, Loire and Rhône Valley regions.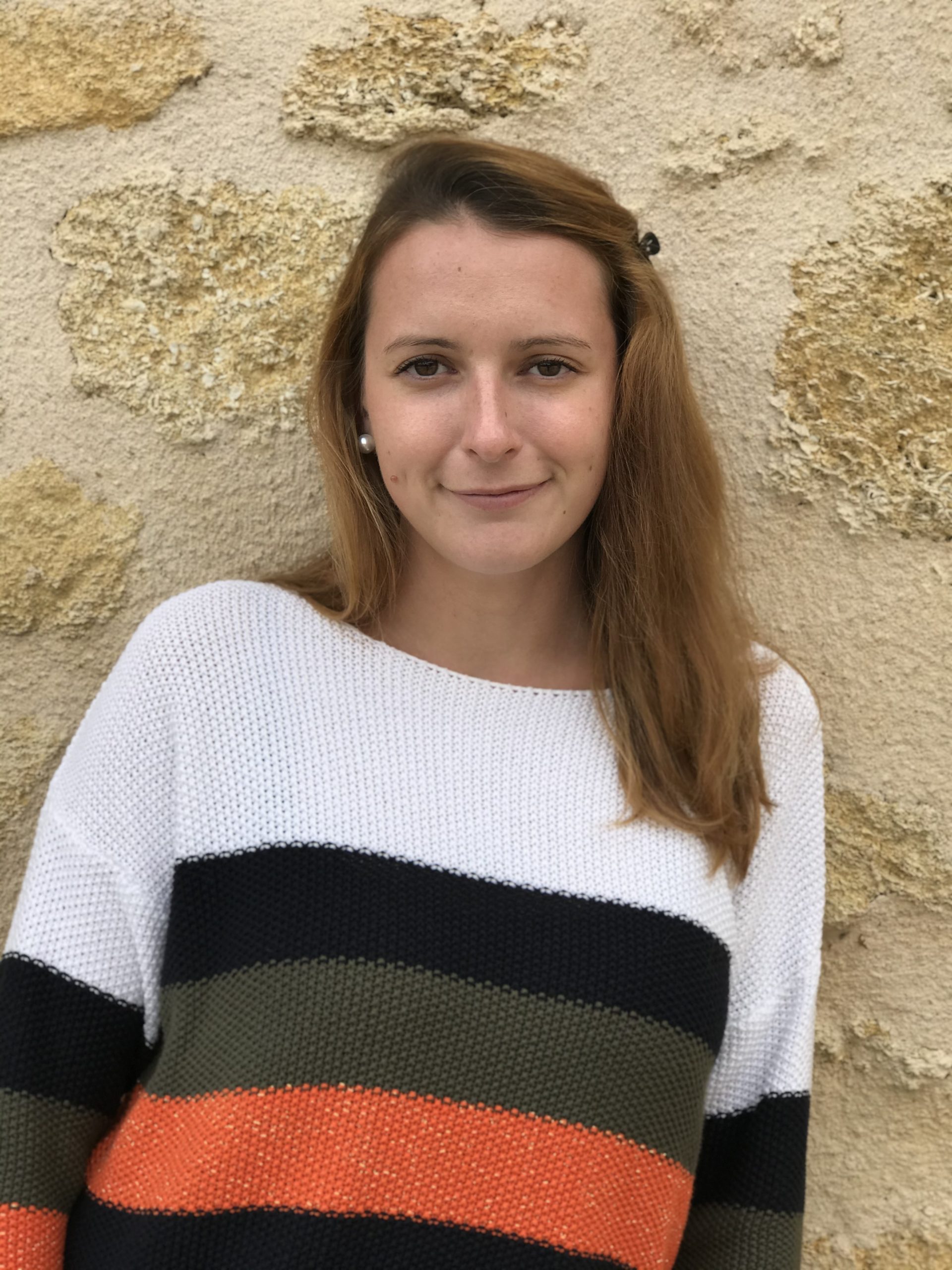 Stella Delmond
Derenoncourt Environmental Consultant
Organised and eco-friendly
Quiet and reserved, Stella comes from Bordeaux, graduated in Biochemistry and gained a Masters in the Sciences of the Vine and Wine, specialising in Vines and the Environment.
She did the practical part of her studies at the "phyto station" and joined Derenoncourt Environnement alongside Pauline in January 2020. Specialised in organic farming and biodiversity in the vineyard, she enjoys the diversity in her work and exchanging views and sharing knowledge within the Derenoncourt
Consultants team.
Thanks to her ability to adapt and her optimistic nature, Stella manages to deal with the vagaries of the climate and takes an active part in problem-solving discussions on the vineyard and
its future climatic challenges.

Her favourite grape variety is Chardonnay and preferred viticultural landscape is the Douro Valley.
She plays the piano and accordion and is fond of pan-fried scallops with a glass of Riesling. She works in Bergerac, Saint-Emilion, the Graves region and Côtes de Castillon.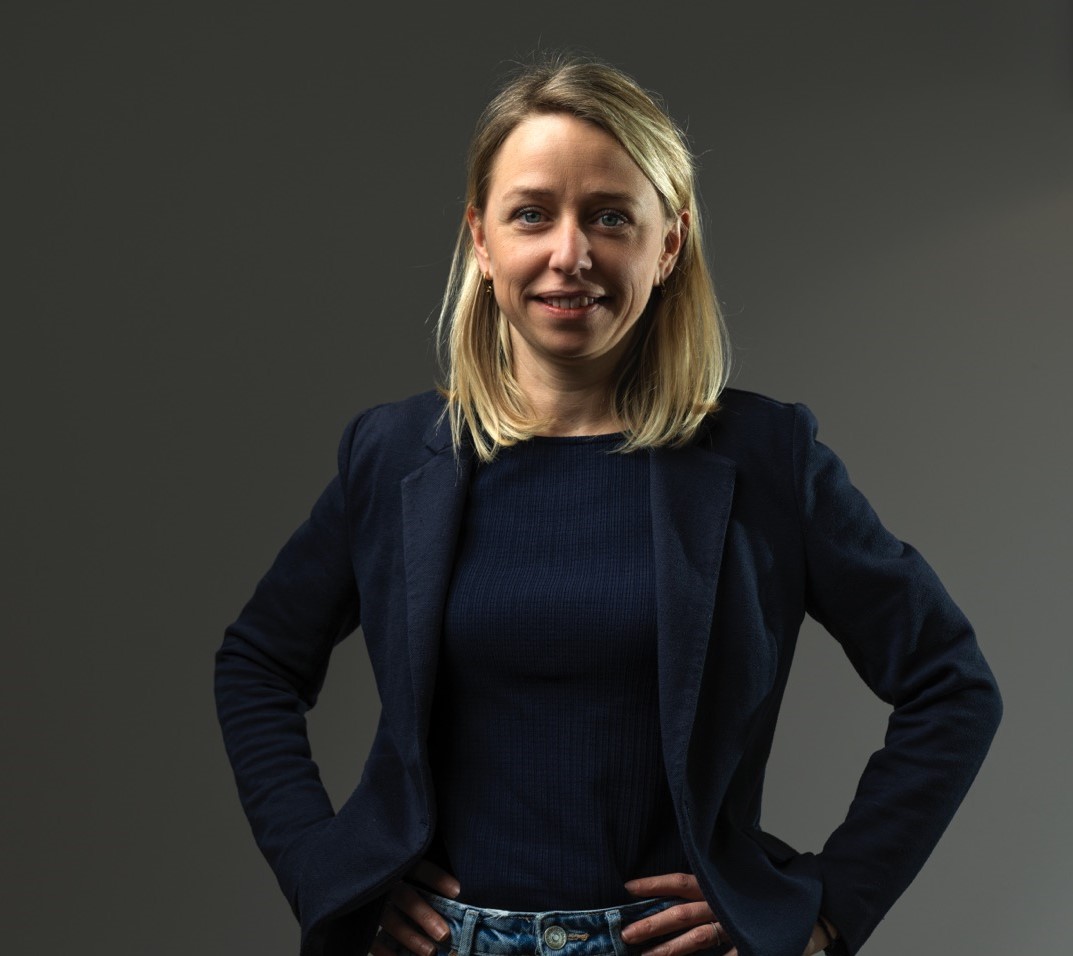 Céline Triqueneaux
Communication and marketing manager 
Sociable and creative
Originating from Paris, Céline studied Information & Communication at the Sorbonne and discovered the world of wine while working at a specialised press agency. After seven years managing projects in the Rhône Valley, her adopted region, Céline chose to change course and met the team at a very conventional interview in Bordeaux in 2017.
What followed was less conventional. Open-minded and creative, Céline was offered the job of running the company's communication and events programmes, ably supported by Marie-Charlotte. The two of them proved to be a dynamic duo. With ideas soon flooding in, events such as tastings, cultural excursions and meals with friends quickly filled up the diaries.
Always smiling and fond of the good things in life, Céline is constantly thinking about the next projects. She is based at Sainte Colombe but is often on the road, too.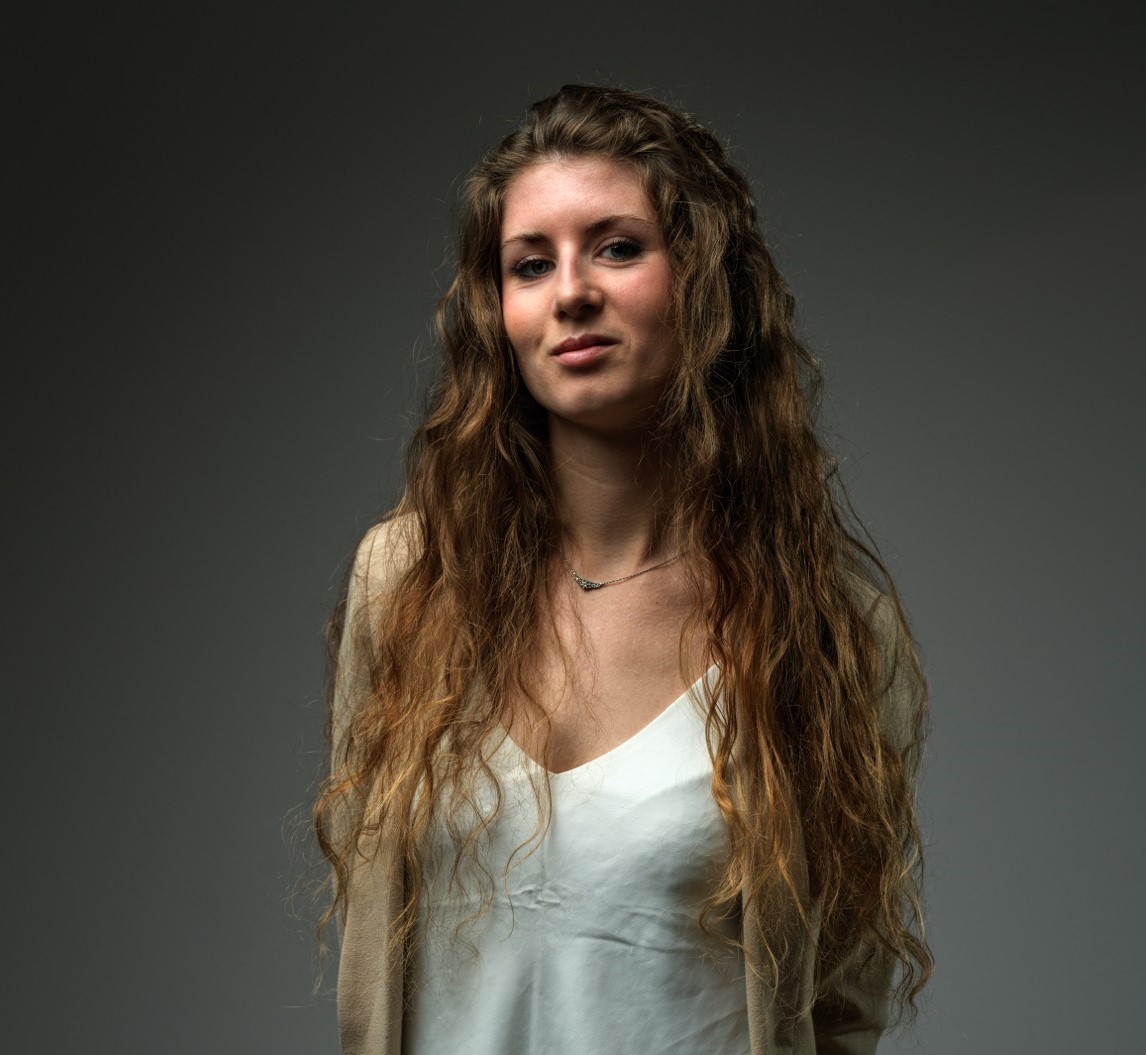 Maryne Lemoine
Communication assistant manager
Inquisitive and creative
Originally from the Paris region, Maryne travelled for her studies and graduated with a European Engineer Degree in Agribusiness and a Masters in Wine and Spirits Communication and Marketing.
After initial experience in an American alcoholic beverages company, she moved to Bordeaux to work for a vineyard in Pessac-Léognan.
She joined the company at the end of 2022 to take charge of the roll-out of events, the company's communications strategy and the management of social networks.
Creative and curious, she loves discovering, learning and travelling, and is never short of ideas.
Maryne organises events in Bordeaux and Paris but is mainly based at the Sainte Colombe office.